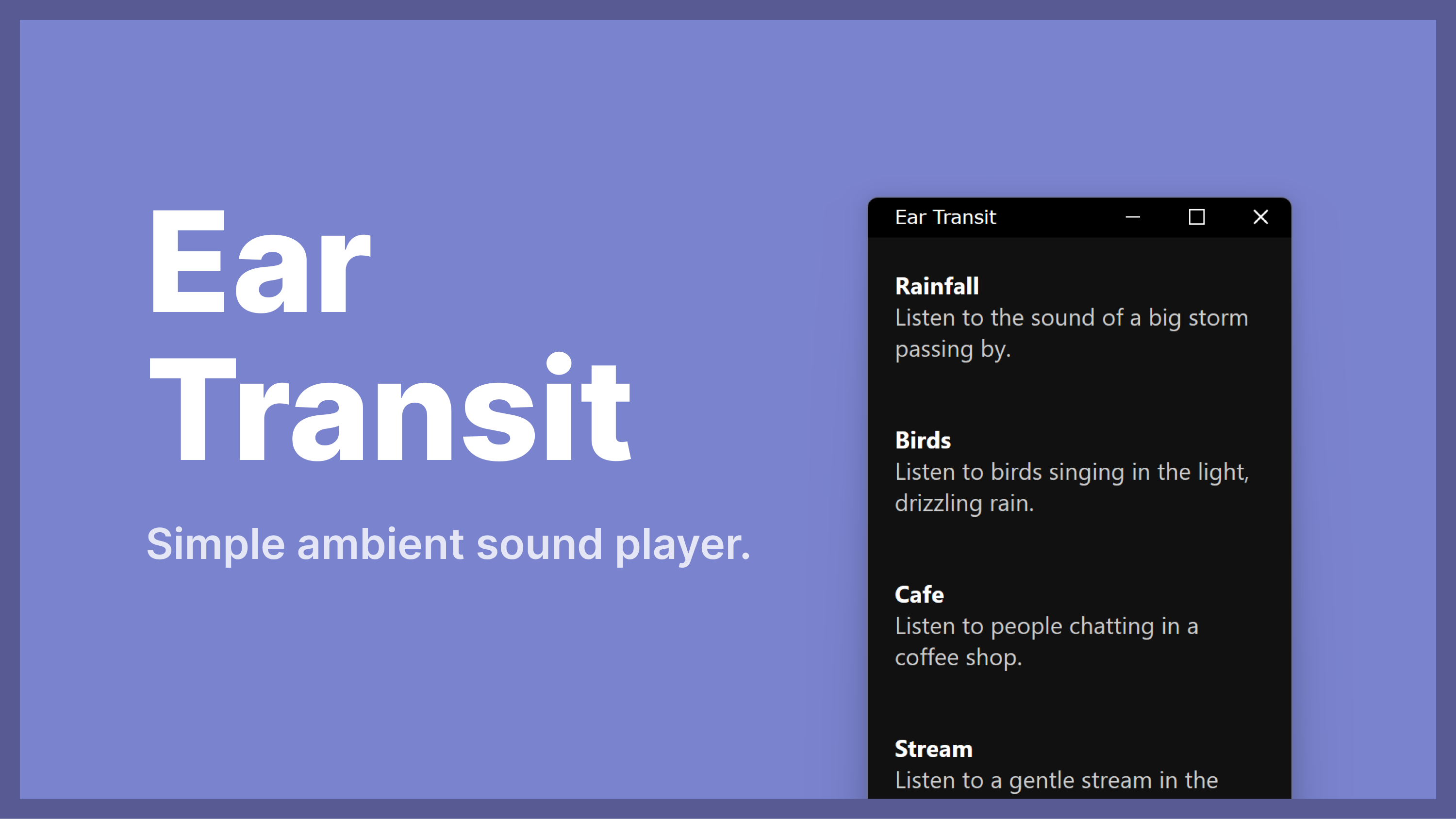 Ear Transit
You now get the option of creating a Start Menu shortcut when you run the app! All you have to do is to click on "Add to Start Menu" when launching Ear Transit. This basically lets you launch Ear Transit without going through the itch.io app! It also works super well when you're used to launchers like PowerToys Run or Keypirinha.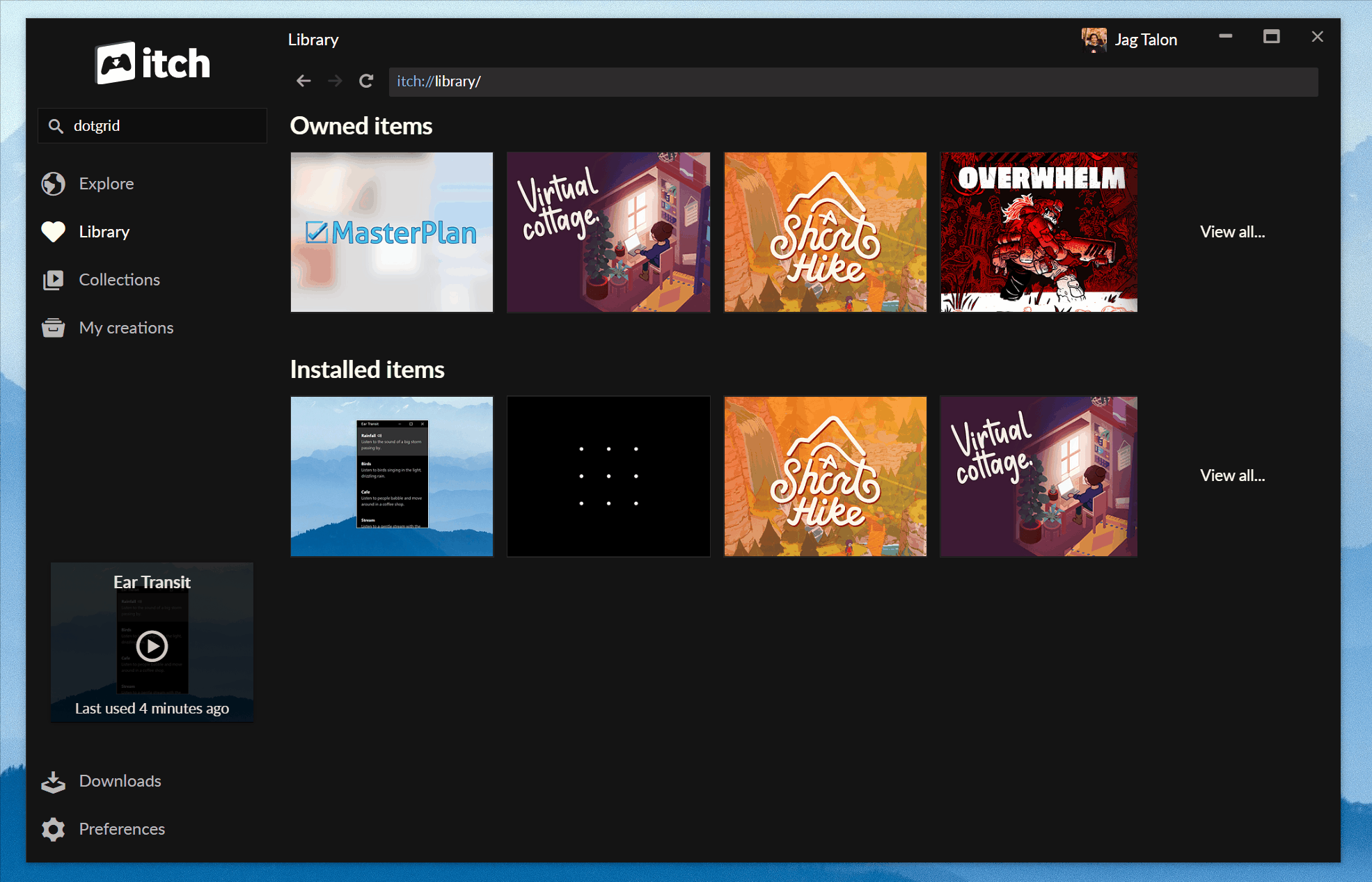 Under the hood, it's just an AutoHotKey script that spits out a shortcut in %UserProfile%\AppData\Roaming\Microsoft\Windows\Start Menu\Programs.
If you're not using the itch.io app (and you should), double clicking on "Create Start Menu.exe" in the "util/" directory will do the same thing.
Files
Ear Transit for Windows (64-bit)
75 MB
Ear Transit for Windows (32-bit)
74 MB