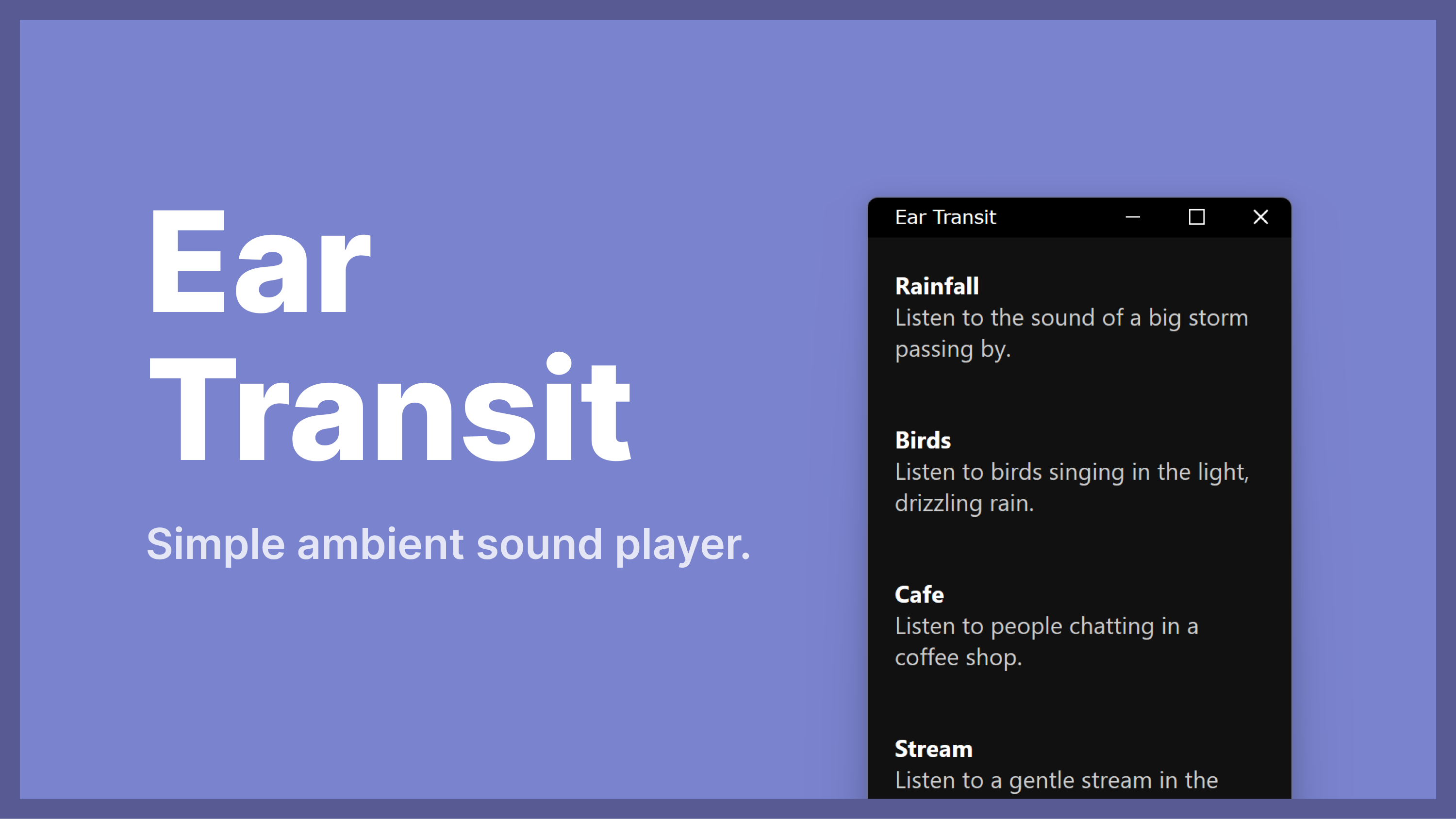 Ear Transit
I recently added a waterfall sound to Ear Transit! The original sound was recorded by straget on Freesound in Sweden.
I've been using "Rainfall" on Ear Transit to block external noise and help me focus, but I've been looking for a different sound to change things up. So I found this waterfall recording on Freesound and I thought it was just perfect.
I hope you enjoy it too!
Files
Ear Transit for Windows (64-bit)
75 MB
Ear Transit for Windows (32-bit)
74 MB